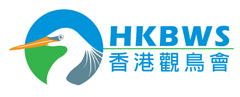 Subject: [China] 轉發: 三亞"召回海鷗"引爭議 [Print This Page]

---
Author: HKBWS Vivian Time: 4/08/2016 11:47 Subject: 轉發: 三亞"召回海鷗"引爭議

中文報導: http://tw.112seo.com/cityarticle-2157323.html
English: http://www.chinadailyasia.com/na ... ntent_15471878.html
延伸閱讀: http://www.gegugu.com/2016/07/28/10040.html
---
Author: irsychan Time: 4/08/2016 13:58

An interesting topic! It seems that someone is complaining that some other people don't know the difference between terns and gulls, and wrongly translocated common terns and little terns to Sanya, which is not previously a habitat for these terns.
I don't know much about ecology.
But from history, translocation of British to North America seemed work out fine. At least this has created the most powerful nation of the world.
The translocation of Africans to North America also seemed work out fine. At least USA got some more medals in the Olympic Games, not to mention many other great contributions of African descendants to the nation.
I raise this for discussion sake with no intention to offend anyone. Please accept my apologies if this has cause unexpected effects.
---
Author: wcaptain Time: 5/08/2016 09:44

Dear irsychan,

Most principles of Ecology cannot be applied to the human beings. Because laws, religions and moral replace the basic rules of ecology.

If you want to know the impacts of haphazard reintroduction of wildlife, pls google search "IUCN 100 most invasive species".

THX,

Captain
---
Author: irsychan Time: 8/08/2016 09:23


Thank you for the advice. Do you really think that the translocation of a few common terns and little terns to Sanya will trigger ecology disaster? Can you elaborate further your justifications?
Regards,
SY Chan
---
Author: wcaptain Time: 17/08/2016 10:17

Reintroduction is a serious scientific work. IUCN lists a guideline about reintroduction.

https://portals.iucn.org/library/efiles/edocs/2013-009.pdf

It outlines a number of principles. It appears that the Sanya reintroduction does not fit the guideline (e.g. 5.1.2 Habitat)
---
Author: irsychan Time: 17/08/2016 12:00


You consider that the translocation of common terns and little terns to Sanya has not followed the IUCN guideline. What do you think are the likely consequences of not following the guidelines for this Sanya case? Will this cause extinction of the two terns species or trigger an ecological disaster at Sanya?
---
Author: wcaptain Time: 18/08/2016 09:49

To be honest, I know nothing about wetlands at Sanya.

Taking Mai Po as an example, they never "reintroduce" some birds for conservation. The key fundamental issue is to manage wetlands better, so to attract waterbirds coming back again. Not to manipulate the nature by selecting which species I like to enjoy.
---
Author: irsychan Time: 18/08/2016 14:09


Thank you again for your reply.
'wetlands at Sanya'? Aren't Common Terns and Little Terns seabirds instead of wading birds? Isn't it true that these terns forage over water/marine habitats and they don't need wetlands to survive?
Both species of terns are classified as 'Least Concern' under the IUCN Red List which means that they don't need conservation at present. The translocation of the terns to Sanya, as you said, is for the pleasure of humans and therefore is nothing related to conservation translocation. I haven't read any literature saying that these terns are invasive/aggressive or considered as agricultural pest. The IUCN guidelines, which are for conservation translocation, are probably irrelevant to this Sanya case.
My humble opinion is that the Sanya case is not worse than the release of white doves at wedding ceremony. At least the Mainlanders are releasing the terns in an attempt to reintroduce 'gulls' to Sanya, instead of cooking them. This is a good sign that Mainlanders are paying more attention to ecology but of course they still have a lot to learn. With IUCN President being a Mainland Chinese, I am sure Mainland China will pick up on ecology and become a world leader of ecological civilisation very quickly.

[ Last edited by irsychan at 19/08/2016 08:42 ]




---