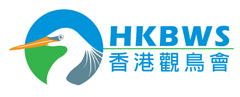 Subject: 環團就拒絕參與破壞郊野公園的聯合聲明 [Print This Page]

---
Author: HKBWS Suet Mei Time: 12/07/2018 17:48 Subject: 環團就拒絕參與破壞郊野公園的聯合聲明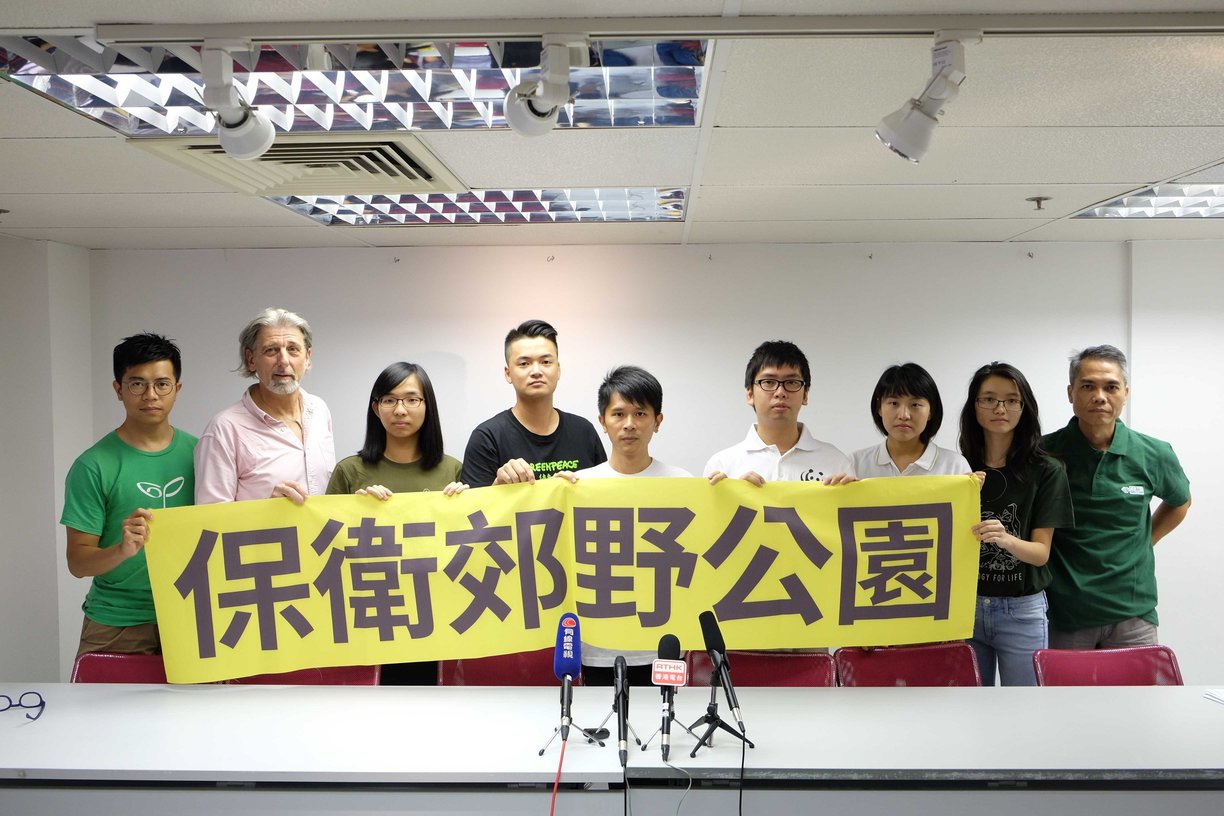 環團聯合聲明 拒絕參與破壞郊野公園
Joint Statement : Green groups refuse to participate in the destruction of Country Parks

根據二零一七年施政報告第一百一十七項,政府提出以郊野公園邊陲地帶興建公營房屋及非牟利老人院。去年五月十七日,政府確認邀請香港房屋協會(房協)就發展郊野公園進行研究,今年四月二十七日,房協委託顧問公司,就兩幅分別位於大欖郊野公園及馬鞍山郊野公園內的邊陲地帶,進行生態及發展的可行性研究。

多個環保及關注團體在七月十一日獲邀出席諮詢會議,就生態研究方法提供意見。我們極度不滿政府提出開發郊野公園的計劃,無視《郊野公園條例》的立法原意和「郊野公園及海岸公園委員會」的功能,破壞行之有效的保護區制度。另外,政府一方面委託土地供應專責小組進行公眾諮詢,聲稱要尋求共識之際,又著手計劃開發郊野公園,可見政府一直都希望發展郊野公園。故此我們拒絕參與有前設的諮詢,為政府破壞郊野公園的行為背書。

佔全港土地四成的郊野公園是香港珍貴的資產,除了生態價值,亦兼具保護集水區、教育、景觀及康樂等價值,其城市功能並非用作土地開發的儲備。房協的研究只將生態價值及技術可行性作為發展郊野公園的考量,是矮化郊野公園的功能,容易向公眾發放錯誤訊息,以為單單藉著標榜生態評估合法和具科學性,識別出郊野公園內相對較低生態價值的地點,就能合理化開發郊野公園的計劃。

Paragraph 117 of the 2017 Policy Address considered the allocation of country park areas for development of public housing and non-profit-making elderly homes. On 17th May 2017, the Government confirmed that it had invited the Hong Kong Housing Society (HKHS) to undertake studies regarding two sites located on the periphery of Tai Lam Country Park and Ma On Shan Country Park. On 27th April 2018, HKHS announced that it had appointed consultant to study the feasibility of developing the sites.

Green and concern groups received an invitation to attend a consultation meeting on 11th July and to comment on the proposed ecological survey methodology. We are frustrated and discontented with the Government's proposal of developing the Country Parks, which ignores the original intention of the Country Park Ordinance, the function of Country and Marine Park Board, and undermines the well-established and effective system of protected areas. Furthermore, the Government and HKHS started to plan for developing the periphery of Country Parks before the completion of the public consultation for land supply which claimed to seek for public consensus. All of the above suggests that the Government has always intended to develop the Country Parks. And therefore we refused to join the meeting under such premise and to endorse the act to destruct Country Parks.

Comprising 40% of total land area, Country Park is a valuable asset for Hong Kong. Apart from ecological value, Country Park also contains the value of protecting water gathering grounds, education, landscape, recreation, and so on. The function of Country Park should not be served as land reserve for development. However, the study by HKHS focuses on the ecological value of Country Parks and the technical feasibility for development. Such practice would neglect other important and legal functions of Country Park other than ecological aspect. This would mislead the public to think that the areas of relatively low ecological value at the periphery of Country Parks can be identified solely through the current ecological assessment, thus justifying Country Parks can be developed in a scientific and legitimate way.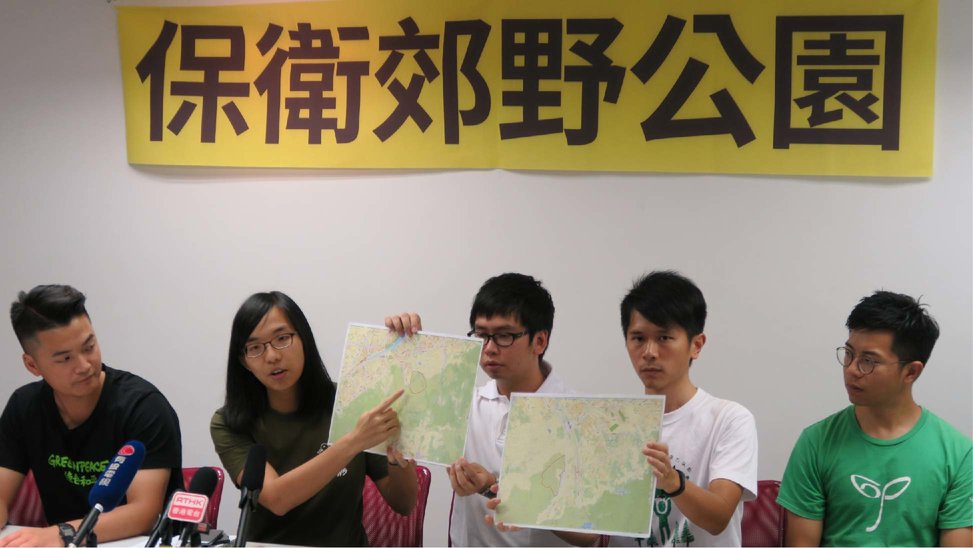 政府一直使用「邊陲地帶」一詞,其含糊的定義進一步誤導市民以為這些地方保育價值較低。但從房協的研究範圍清晰可見,所謂的「邊陲地帶」根本就位於郊野公園範圍以內。而且根據《郊野公園條例》,郊野公園界線非常清晰,並無郊野公園「核心」「邊陲」之分,發展郊野公園邊陲與發展郊野公園無異,若郊野公園邊陲能夠發展,不但立下不良先例,與立法原意相違背,也對生態、景觀、康樂、教育價值等帶來無可逆轉的影響。

政府一直建議使用郊野公園興建公營房屋及非牟利安老院舍,刻意利用「公眾需要」挑戰《郊野公園條例》的發展門檻,亦沒有全面考慮這些用途的適切選址,將保育及房屋議題放在對立面,我們對此深表遺憾。政府不應誤導市民,惡意營造發展郊野公園的迫切性,製造社會矛盾,反而應善用現有的土地資源解決房屋需要及老人福利,如優先規劃棕土、政府閒置土地等。

The government misleads the public further by using the ambiguous term "periphery" suggesting that these areas are of relatively low ecological value. However, the study areas provided to HKHS are clearly within the Country Park boundary. Country Parks are delineated under the Country Park Ordinance without distinguishing their core or periphery. There is in fact no difference in developing Country Parks or developing the periphery of Country Parks. All such development causes irreversible impacts on their ecological, landscape, recreational and educational values. Moreover, any predetermined development of Country Park areas sets a bad precedent.

Finally, the Government has proposed to use Country Parks for public housing and elderly homes and to test the Country Park Ordinance by using the term "public need". Without consideration of the availability of ample suitable sites for these types of development, the government puts conservation and housing development unnecessarily in a confrontational position. The Government continues to emphasize the urgency of development of Country Parks and create unnecessary social conflicts. Instead, comprehensive planning and the wise-use of land resources for all social needs should be promoted with priority for redevelopment of brownfields and other under-utilized or idle sites.

聯署團體(排名不分先後)﹕
長春社、世界自然基金會香港分會、綠色力量、香港觀鳥會、創建香港、綠色和平、綠惜地球、綠領行動、環保觸覺、西貢之友、海下之友、島嶼活力行動、Hong Kong Outdoors、保衛郊野公園、香港地球之友、香港大學學生會理學會生態學及生物多樣性學會、香港鄉郊基金、大浪灣之友

Co-signatories:
The Conservancy Association, WWF-Hong Kong, Green Power, The Hong Kong Bird Watching Society, Designing Hong Kong, Greenpeace, The Green Earth, Greeners Action, Green Sense, Friends of Sai Kung, Friends of Hoi Ha, Living Islands Movement, Hong Kong Outdoors, Save Our Country Parks, Friends of the Earth (HK), Ecology & Biodiversity Society, SS, HKUSU, Hong Kong Dolphin Conservation Society, The Hong Kong Countryside Foundation, Friends of Tailongwan


二零一八年七月十二日
12th July 2018

[ Last edited by HKBWS Suet Mei at 12/07/2018 18:02 ]



Image Attachment: rsz_11rsz_dscf6430a.jpg (12/07/2018 18:01, 201.27 KB) / Download count 366
http://www.hkbws.org.hk/BBS/attachment.php?aid=35394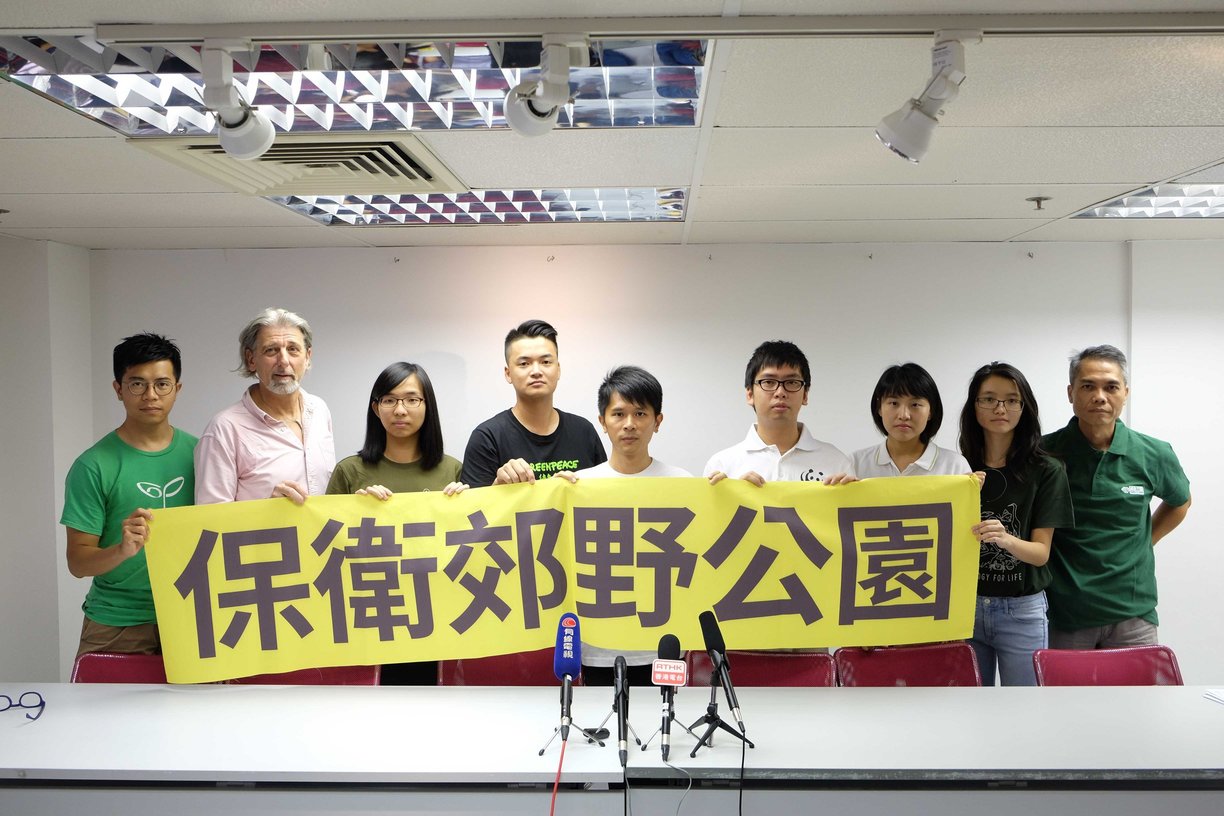 Image Attachment: rsz_1img_1614b.jpg (12/07/2018 18:01, 110.71 KB) / Download count 421
http://www.hkbws.org.hk/BBS/attachment.php?aid=35395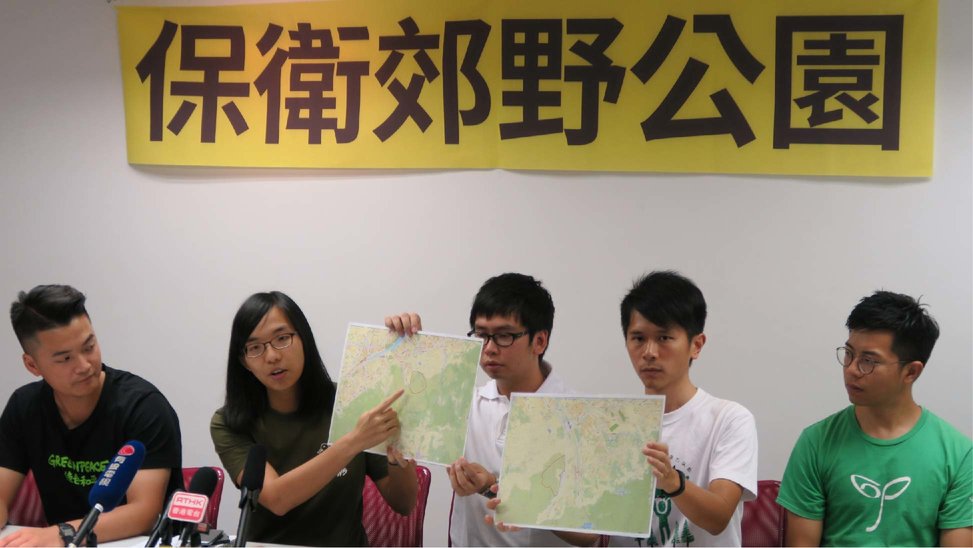 ---