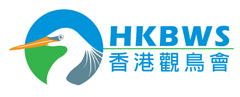 Subject: Preview function doesn't work. [Print This Page]

---
Author: jemi Time: 24/10/2006 23:22 Subject: Preview function doesn't work.

I wonder other users have the same problem. I can't preview the message before I post it.
---
Author: 深藍-Owen Time: 24/10/2006 23:26

no problem boh.. both new msg and reply msg can preview before post~!
---
Author: fforrest Time: 24/10/2006 23:28

Hi Jemi,

Thank you for your post.

I know that you are using the Apple machine.
Did the preview function has no response at all or just displaying some monster characters?
Can you tell us more details about the problem you encountered please.

Cheers,

Forrest
---
Author: jemi Time: 24/10/2006 23:32

The screen displays same stuff, "monster... :evil: like this? NO!"
---
Author: cjacky Time: 25/10/2006 04:13

Hi,

I have a MAC running OSX 10.4.8. I have preview problem with SAFARI (MAC default web browser). When I click the preview button , the system simply no response. But I have no problem when using FireFox on my MAC.
---
Author: tbob Time: 25/10/2006 06:38

I am also running a MAC with 10.4.8 using Safari and the &quot

review" button doesn't work. I remember with the old BBS, Karl made some modifications to get it functioning.

"Firefox" works perfectly and I would suggest members use that free software
---
Author: jemi Time: 25/10/2006 20:48

Thanks IT Group, Jacky and Bob!
I should have made it clear... I am still using Safari with 10.3.9.




---