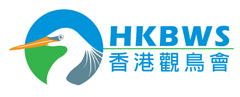 Subject: Stejneger's Stonechat (AIB?)(黑喉石䳭) [Print This Page]

---
Author: Wellington Time: 15/11/2021 15:24 Subject: Stejneger's Stonechat (AIB?)(黑喉石䳭)

Mai Po, November 14, 2021




---
Author: sdavid Time: 24/11/2021 14:19

Just 'AB' I think, and normally would be followed by 5 numbers. Unfortunately not enough of the ring showing to give any more details of this smart looking male. It does look look like a HK ring.
---
Author: Wellington Time: 25/11/2021 11:38

Thank you, David, for the information. I did try to take a couple more shots, but without success.

[ Last edited by Wellington at 26/11/2021 20:44 ]
---
Author: sdavid Time: 29/11/2021 14:46

Always worth posting, so thanks for that - you never know, you may just have the right combination of letters/numbers showing that can help to identify!




---