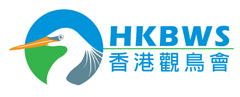 Subject: [Eagles] Spotted Eagle 烏鵰 [Print This Page]

---
Author: DanielCKChan Time: 10/12/2007 21:35 Subject: Spotted Eagle 烏鵰

Spotted Eagle 烏鵰
2nd Winter Juvenile 亞成
Mai Po 米埔
2007/12/08
EOS1DIII, EF600IS, EF1.4II, 1/1250s, f5.6, ISO250


---
Author: cthomas Time: 11/12/2007 20:31

Daniel,

Nice shot!


1st one is the most lovely.

Thomas.
---
Author: hkwongkit Time: 12/12/2007 08:22

A bit dark but I like the last shot most, Dan!
Great pose captured ... 8)
---
Author: lpaul Time: 12/12/2007 09:31

This is not an Imperial Eagle; it is a second winter fulvescens Greater Spotted Eagle. Note the overall structure with a short tail, and very broad wings. The long gape, small head, and relatively small bill compared to Imperial Eagle are also obvious.

Stunning photos!
---
Author: DanielCKChan Time: 13/12/2007 09:08

KK, Thomas.
Thanks for comment.

Paul Leader,
Thanks for correction of the ID and I learn how to distinguish it from the juvenile of Imperial Eagle.
In fact, it looks a little bit pale than that of Imperial Eagle.
I have amended the title.
---
Author: cfrankie Time: 13/12/2007 16:33

Love shot !!!!!!

cdaniel


---