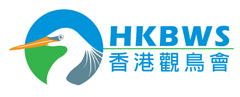 Subject: [Eagles] 松雀鷹幼鳥 Besra (Juvenile) [Print This Page]

---
Author: nlinyau Time: 5/09/2008 22:07 Subject: 松雀鷹幼鳥 Besra (Juvenile)

2008/09/05 , 九龍公園 Kowloon Park
it try a few times to hunting for Spotted Dove and Pigeon .....even Koel and Blue Magpie also be it's target



#1



#2



#3



#4



#5



[ Last edited by nlinyau at 7/09/2008 12:38 ]
---
Author: lchunfai Time: 5/09/2008 22:25

九龍公園那兒

---
Author: nlinyau Time: 5/09/2008 22:28


---
Author: lmunchong Time: 5/09/2008 23:06

Is it a Besra?
---
Author: pitarhk Time: 6/09/2008 00:06



---
Author: gary Time: 6/09/2008 22:19

I'm quite doubtful about the identification.
Is the heart-shaped spot only found in Chinese Goshawk? I think Bersa can also get these kind of pattern, though they may not be identical.
Last time I saw a juv. Chinese Goshawk is having a bright yellow to orange colored cere. It's quite distinctive. But I'm not sure if it apply to all individuals.
On the other hand, I think the primary projection of this bird is not long, even not reaching half of the tail. Not long enough to make me think of Chinese Goshawk.

Gary
---
Author: pitarhk Time: 6/09/2008 22:27



Peter
---
Author: hetta Time: 7/09/2008 14:35

The back view of this perched Chinese Goshawk demonstrated the feathers proportion between it's primaries and tail.

---
Author: HFCheung Time: 8/09/2008 18:04

I think this is a Japanese Sparrowhawk. Although there is a mesial stripe, it is rather weak and can be present on a young Japanese. Also compare the bars on the tail, the light bar is thicker then the dark bar.
The question of heart shape is discussed in my talk. Do anyone have a photo of the heart sharp in Chinese Goshawk? I think the heart-sharp is at the flank, not at the center. I am not aware of Japanese having a similar pattern, but on this bird, the hearts are at the center of the belly. This would be an interesting point to have follow-up on.

HF Cheung
---
Author: lchunfai Time: 8/09/2008 18:22

If I missed the talk , how can I improve my skill on identifying raptors??


thanks

---
Author: gary Time: 8/09/2008 21:36


Agree that Japanese Sparrowhawk could have weak mesial stripe but I've no idea if it could have heart-shaped pattern like Chinese and Besra.

Gary
---
Author: HFCheung Time: 9/09/2008 15:09

Somebody have recorded my raptor talk on video. I have asked them to deposit a copy in the office, but so far, I believe they have not done it yet.

HF Cheung

[ Last edited by HFCheung at 9/09/2008 20:10 ]




---