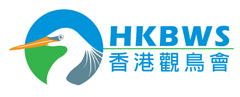 Subject: [Oversea] UK wintering swans still in Siberia [Print This Page]

---
Author: wmartin Time: 28/10/2008 18:32 Subject: UK wintering swans still in Siberia


Quote:
Hundreds of swans due to spend winter in the UK are staying put in Siberia because climate change has made the region warm enough to remain, bird experts have said. Bewick's swans are usually expected in wetlands around England in late October but flocks have been arriving later every year.

This year it is feared the endangered birds, which are the smallest species of swan to be found in the UK, will fail to turn up at all since it is now warm enough to stay in Siberia.

At Slimbridge Wildfowl and Wetlands Centre, where 300 swans should be arriving any minute now, bird lovers are still waiting.
advertisement

Andrew Parker, spokesman for the centre, said the Arctic weather is now so warm there is no need to rush back.

"It is unusual for this time of year. It has been a lot warmer for a lot longer, not just here but where they have been. They have simply stayed put for longer and there hasn't been the necessity to come back.

"It is being put down to climate change - a lot of people don't necessarily believe in it, but that's what it is. It is the first year this has occurred, so we will have to see what develops over the coming years."
http://www.telegraph.co.uk/earth ... 0/28/easwans128.xml

- rather similar to Dalmatian pelicans lately staying well north of Hong Kong, with (mostly) warmer autumns/winters.
We can expect far more such weirdness in the bird world as global warming progresses.




---