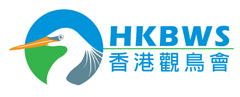 Subject: [Owls] 今期大熱..Brown Hawk Owl 鷹鴞 [Print This Page]

---
Author: eling Time: 20/11/2008 08:39 Subject: 今期大熱..Brown Hawk Owl 鷹鴞

18/11/08 Lai Chi Kok Park




[ Last edited by eling at 20/11/2008 08:41 ]
---
Author: gary Time: 20/11/2008 20:00

一副明媚的眼神!
---
Author: 热风 Time: 14/09/2009 20:28

漂亮 不知道是真哪里 拍的

---
Author: thinfor Time: 14/09/2009 22:01

It seems that you are very interested in the raptors' photos, even though those have been posted for around a year.

Please find by yourself for the venue taken. But from your comments in 'Eurasian Hobby', we doubt your enthusiasm on birdwatching.

看來你很喜歡猛禽的照片, 儘管那些照片已是1 年前的了.

請你自己找拍攝的地方. 但看過你'燕隼'的留言, 大家都會懷疑你對觀鳥的熱愛.







---