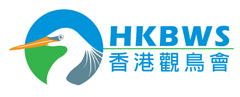 Subject: [Stint] 紅頸濱鷸 Red-necked Stint [Print This Page]

---
Author: angus Time: 4/09/2009 23:12 Subject: 紅頸濱鷸 Red-necked Stint

紅頸濱鷸 Red-necked Stint
01-09-2009 SaiKung
多謝點閱


---
Author: whc123 Time: 5/09/2009 05:40

我琴日前日特登入西貢為左影佢 但我兩日都搵佢唔到

\

可唔可以話我知大約係邊個位?(pm都可以) 謝謝你

[ 本帖最後由 whc123 於 5/09/2009 05:43 編輯 ]
---
Author: fneil Time: 5/09/2009 19:32

Wonderful Angus. The best I've seen.
---
Author: tbob Time: 5/09/2009 20:01

Great shots Angus

Which camera were you using with the 500mm

Bob
---
Author: angus Time: 6/09/2009 00:00


---
Author: angus Time: 6/09/2009 00:02


---
Author: angus Time: 6/09/2009 00:03



I was using D300S with 300mmF2.8 len + 1.7X.
---
Author: irsychan Time: 19/05/2015 13:22

Excellent photos.
The V-shaped pattern on the back - didn't some book mention that this should be characteristic of little stint?
If this bird is really a Red-necked Stint (which I have serious doubt), then perhaps I should register for the next Waders Identification Workshop!

[ Last edited by irsychan at 19/05/2015 16:26 ]
---
Author: lexusjohn Time: 19/05/2015 15:24

Wonderful Angus. The best I've seen. x 2





---
Author: ddavid Time: 19/05/2015 20:57

A couple of thoughts based mainly on irsychan's comments.

Firstly, the photo was taken on September 1st 2009. The autumn date and the relatively fresh plumage of the stint indicates that it's a juvenile - and therefore rather different from the birds we've been seeing recently.

The prominent pale stripes on the mantle & scapulars are suggestive of Little Stint. However, Red-necked Stint juvs can also show such stripes, albeit usually far less prominently than Little.

The warm, rufous fringes to most of the upperpart feathers (in most of the photos)are also suggestive of juv Little Stint.

However, I think this bird is a juv Red-necked Stint (albeit a well-marked individual - there is lots of variation)based on the coloration & pattern of the lower scapulars and tertials. This is best shown in the 4th photo.

To me, the problem with these photos when it comes to assessing identification (and I'm not commenting on the aesthetics of the images) is that the enhanced contrast, saturation etc in post-processing has made the bird appear much warmer/richer in coloration than it would have appeared in reality.

I'm no expert, however, and - of course - welcome other informed comments on the matter.
---
Author: irsychan Time: 21/05/2015 08:43



[ Last edited by irsychan at 23/05/2015 09:57 ]
---
Author: ddavid Time: 21/05/2015 13:48

Generally speaking, the V-shaped pattern on the mantle & scapulars is a good indication of juv. Little Stint. Most field guides & books on waders mention that these stripes are usually indistinct or lacking on Red-necked Stint. However, there is individual variation and I think one needs to check other features to confirm the id.

As I mentioned, the pattern/coloration of the lower scapulars & tertials on this bird seems to fit Red-necked more than Little, as does the lack of a split-supercilium, the rather poor streaking on the breast sides and the rather thick-tipped bill. I suspect the prominent V-pattern shown by this bird (and the rather rich coloration)is, to an extent, a result of post-processing of the image.
---
Author: ajohn Time: 21/05/2015 16:19

Personally I find structure to be a very useful indicator in the ID of Red-necked and Little Stint. Of course, it requires experience and familiarity with the species involved.
For me, this bird has a rather short, deep and blunt-tipped bill; relatively short legs; and a 'hunched' posture with the head held almost in line with the body. All of these are features that I associate with Red-necked and not Little. Therefore I agree that this bird is a Red-necked.

Plumage in Red-necked Stint is extremely variable in my experience. Juveniles can have a relatively prominent V on the mantle I think (even if not all). Adults in spring can have a wide range of plumage pattern depending upon the stage of moult (varying in extent and intensity of brown and red tones on the upperparts and head), and this also invites confusion with Little Stint. Even after over 10 years watching waders in HK I still struggle to be sure of the ID of some individuals.

Unfortunately we don't often get the opportunity for such good views of juvenile stints in Hong Kong, because numbers in autumn are lower than spring, and the birds are less often seen at close range (because of the tide level). This is a great set of photos, and very useful for helping us understand more about this plumage.




---